Borrett Animal Hospital
1095 West 12th Street, Ogden 84404, Utah, Weber County, United States
Business Details
When you visit Borrett Animal Hospital, you can trust our experienced team to take care of your furry friends. We love animals and understand they are an important member of your family.
"She has a magical power with animals," says dog owner Darryl Penland.
"She helped me through the hardest times of my life," declares cat and dog owner Kathy Welch.
"She saved our dog, period," Jayson Lee told me.
They're talking about Ogden veterinarian Katherine Borrett, and it's only a few of the comments I've heard from pet owners who are clients of Borrett Animal Hospital.  Add that to our independent background investigation of both Dr. Borrett and Borrett Animal Hospital, and you'll know why I am proud to stand by and endorse "Dr. Kathy" (as she's known), and why I am proud to declare the company Gephardt Approved.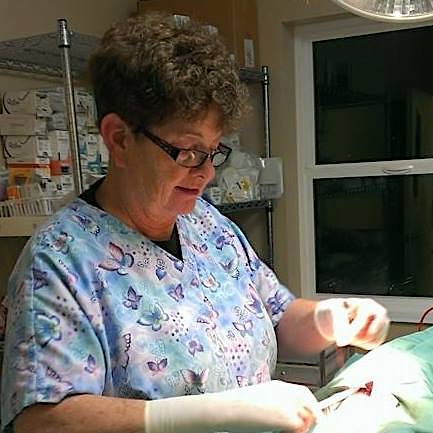 "My job is to explain everything that I'm doing," Dr. Borrett told me. "It's about how to take better care of their animals."
Indeed, in my chat with the 40 plus year veterinarian, she emphasized education. She says she takes every routine office visit as an opportunity to talk to owners about precisely what she is doing and why. It's all in an effort for preventive medicine and care at home.
"Everything I do is for the betterment of the animal." 
-Dr. Katherine Borrett
Dr. Borrett calls Borrett Animal Hospitall a mixed practice. I took a tour of her brand new facility, and I saw not only examination, operating, and recovery rooms for smaller pets like dogs and cats, but also large areas for the treatment and care of horses and goats.
Dr. Borrett graduated from Texas A&M where she became a student at the age of 15. She says she wanted to become a veterinarian from the time she was 9 years old when she first began working in a Texas vet's office.
"I love it," she says. Despite more than 4 decades in practice, she says no two days are the same.
In that time, Dr. Borrett estimates she's done more than 30,000 spays, but "Each dog or cat has its own unique personality," she says.
Dr. Borrett refers to the animals as her patients, and the owners as her clients…and it's all about client education: "I need to be able to communicate with the client to better care for the patients when they're at home. Sometimes, it's all about preventative medicine for the clients."
That attitude is reflected by every "client" I spoke with:
"She is kind and patient with these dogs," said Becky Johnson, pointing to her two pets lounging on the floor. "And, she's patient with me explaining everything about a treatment or a diagnosis. I drive more than 20 miles to come here, and I drive by a bunch of veterinarians to get here."
"She spends time with me," declared Kathy Welch, who says she has been going to Dr. Borrett for some 35 years. "She's always there. She's up front and honest and very kind hearted. She spends time with me and explains why. I like the fact that she explains."
Dr. Katherine Borrett also spends a lot of time giving back to her community. She is involved in the Weber 4-H program and the Wasatch Pony club. "It's an opportunity to teach kids," she says. Dr. Kathy also teaches handicapped children how to ride horses. "It's a therapy that works. We often see improvement in coordination for the kids as they learn to ride." Dr. Kathy's dedication brought her the honor of the "Local Legend Award" from the Pony Club.
"Everything I do is for the betterment of the animal," she says.
"She's amazing people," says client Darryl Penland. "It seems like she's really tuned in with the dog and the owner. She knows how to read the animals to feel what the animal is feeling."
"Her prices are very reasonable," declares client Becky Johnson. "I pass a ton of vet offices to get here, and it's very worth it."
I come away with this: Dr. Katherine Borrett, with her knowledge and experience, finds the practice of medicine critically important. But most of the time, the animals are not in her custody. That means education of the client is also critically important. "I try to teach clients how to communicate with their dog. It's a constant education of a client, and they seem to appreciate it."
"She's just a caring, giving person." says Darryl Penland.
"I trust her implicitly," declares Kathy Welch.
So, there you go: Borrett Animal Hospital, and owner veterinarian Dr. Katherine Borrett. Now you know why I endorse and trust this company.  And, now you know why I'm truly proud to declare them Gephardt Approved.
-Bill Gephardt

Type:

Agent/Representative, Service Provider

Keywords:
1095 West 12th Street, Ogden 84404, Utah, Weber County, United States