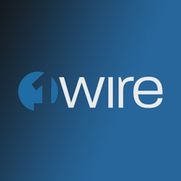 1Wire Communications
436 West White Pine Drive, Murray 84123, Utah, Salt Lake County, United States
Our goal at 1Wire has always been a simple one: to deliver cutting-edge telecommunications products and services, better than anyone in the communities we serve, to all businesses affordably.
 "I can't even tell you enough good things about their service and their professionalism and their courtesy."  
Those are the words of Arron Strong, the administrator of Salt Lake City's Osmond Senior Living Center. Strong was with another very large internet provider for her company's internet and phone service, and there were problems: "Calls were dropping," she says. "Not a day went by when we weren't having calls dropped. And our internet was real slow, and sometimes it didn't work. And you had to wait an hour to get anybody on the phone."
 Then she found 1Wire located in Murray, Utah. "We haven't lost a single call," Strong told me. "And they made the internet super-fast and dependable. And 1Wire took it personally. They really wanted to help. They truly wanted to assist us. 
So, if you're looking for a local phone or internet company, I trust 1Wire in Murray, Utah. I trust them because we have thoroughly investigated the background of the company and the owners. As a result, I endorse this company, and I stand by them with my $1000 refund guarantee. 
1Wire CEO Adam Sessions told me the fact that his customers notice the very personal attention they receive is precisely what he wants to see in every one of his customers. "Our culture is what drives everything," he told me. "It's not uncommon for us to take calls and help people after hours, or on the weekend. That's just standard, everyday practice."
 "They are very impressive," says Cody Hilliard, co-owner of Mr. Charlie's Chicken Fingers in Murray, Utah. "We told them a timetable, and they made it, after hours and all."
 "We don't know much about the internet," said co-owner Bartley Melton. "But they got it done on time, and explained everything."
 "You can text them anytime. We're pretty pleased," added Cody
That is the culture 1Wire's Adam Sessions is talking about. "We are more of a boutique shop," he says. "The reality is we're not trying to become the next Comcast or the next Century Link. We are much more at the granular level. We focus on business in Utah, big and small. We know that a business owner's primary business is running their business. They don't understand their phones or their wireless internet, or how it works. They only need help, and somebody to make it work for them, and that's the niche we fill."
Cody and Bartley at Mr. Charlie's Chicken are super busy training employees and perfecting their restaurant. There is no time to fuss with the critical internet and telephone operation.
 So, along came 1Wire. "Oh, yeah. They are very busy, burning the candle from both ends right now," 1Wire CEO Adam Sessions told me. "We were there twice over the weekend, and three times yesterday after hours to stay out of the way. We got the work done."
"They did what they said they would do," said Cody. "We just needed it to work, and they made it happen."
 "Hands down they beat the others by price and service," Arron Strong told me. "If there's a problem, they answer the phone right away. It is really a refreshing experience to have this kind of service."
So, there you go: 1Wire.
Now you know why I endorse, trust, and stand by this company. And know you know why I am proud to declare 1Wire Gephardt Approved!
-Bill Gephardt
Type:

Retailer, Service Provider

Keywords:
436 West White Pine Drive, Murray 84123, Utah, Salt Lake County, United States