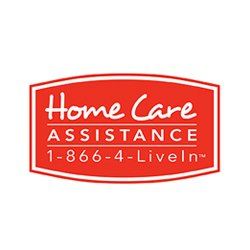 Home Care Assistance
7833 South Highland Drive, Sandy 84092, Utah, Salt Lake County, United States
Business Details
When you become a client of Home Care Assistance, you don't just get matched with a caregiver. You work with a full team of qualified, experienced care professionals who will ensure the highest standards of care..
If you or a loved one needs some extra help maintaining independence in your home as you get older, you could turn to a company I trust to meet that challenge: Home Care Assistance. I trust this company, because we have investigated the records of this company and we have looked into the way they treat their clients. I believe this company is honest and trustworthy, and as a result, I am proud to endorse Home Care Assistance, and declare them Gephardt Approved.
One of the first things we discovered about Home Care Assistance is that they are an international franchise, with locations in 30 states, Canada, and Puerto Rico. It was Dr. Mark Bowman, a retired dentist, who brought the Home Care Assistance franchise to Utah. "My wife and I were looking for something in the health and service industry and were really drawn to Home Care Assistance."
In our conversation with Mark, his key to the best care for each client was his emphasis on his staff: "Our staff is extremely important to us and they make all the difference," Mark said. "Each one of our caregivers is rigorously screened and trained, to provide the best possible care, and to give peace of mind. We also pay our staff very well and take good care of them. In turn, they take good care of our patients. They stay with us because they know they are making a difference."
Home Care Assistance was founded in 2002 by Kathy and James Johnson, both PhD's with Geriatric certifications. Mark says Home Care Assistance began as a way for the Johnsons to care for their parents, who were recovering from surgery and injury. "The Johnson's saw a need. What began as a way to help their family in crisis evolved into a solution for thousands of families."
The Johnson's developed a science-based approach to promoting healthy activity, stress reduction, and social interaction for older adults called Balanced Care Method, Mark says. "It was this approach to caring for the elderly that drew my wife and me to Home Care Assistance. By following the Balanced Care Method, which focuses on healthy longevity and promotes the enjoyment of life, we are able to help seniors stay in their homes, and keep them active, safe, and healthy."
"People are living longer than ever before, and 89% of people want to stay in their own homes as they grow older," Mark says. "We provide the most reputable, well trained, and compassionate care professionals in the industry to provide help and independence for seniors, while offering support and respite for loved ones. We are changing the way Utah ages."
At Home Care Assistance, Mark says the focus is not just on the client, but also on the friends and family members who care for the client. "Every caregiver needs support, and needs a break now and then," Mark says. "It's not just bathing, grooming and housekeeping that we provide. We tailor every person's care to meet specific needs in their home. We offer full-time services to help with medication reminders, meal preparations, running errands and companionship. We also offer part-time services as well, and can even have experienced and compassionate caregivers provide around-the-clock, 24/7 care for those that need it. Mark says that over half of the care, rendered by Home Care Assistance of Utah, is in this 'Live-In' fashion allowing even those with dementia or frailty to remain in the comfort of their own residence."
Again, for the owner, it's about staff: "You have to have a passion for the elderly," says Mark. "My entire family is involved in this business. It literally is our family serving your family. From office staff, to caregivers, to accounting, my family is part of everything we do."
So, Home Care Assistance: Now you know what I know about this business. Now you know why I trust Home Care Assistance and why I am proud to endorse them as Gephardt Approved.
~ Bill Gephardt

7833 South Highland Drive, Sandy 84092, Utah, Salt Lake County, United States