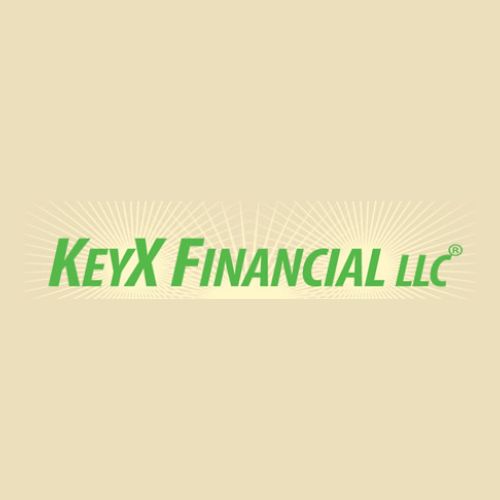 KeyX Financial
2716 State Street, Salt Lake City 84115, Utah, Salt Lake County, United States
Business Details
KeyX Financial exists for only one reason: to provide our Utah consumers a reliable and convenient source of personal credit that is dramatically more affordable and user friendly than other common sources.
KEYX.jpg" alt="" width="1686" height="954" />
KeyX Financial is a long established installment loan company, which I have thoroughly investigated, and which I trust.
My investigative team has checked out not only the business, but also the owner and his background. We looked at the business licensing, court records, patterns of complaints (couldn't find any), and the way they treat their customers. The results of all of that lead me to trust KeyX Financial I now stand behind this company, and endorse them. I am proud to declare them Gephardt Approved.
Founder and owner, Mark Mowatt explains that in 1999 he had a vision for a financial institution that focused on people and their individual circumstances, rather than numbers on a piece of paper. "Banks and other major lenders are computer driven," he says. "On a loan application, the computer simply looks for a high credit score. At KeyX Financial, we do things very differently. For example, we don't even have a credit score requirement. We meet personally with each loan applicant. Many times, regardless of a low credit score, we are able to approve our clients for a very affordable loan."

Screen Shot 2019-08-22 at 3.42.31 PM.png" alt="" width="1816" height="736" />
Over the years, Mark says KeyX Financial has helped thousands of customers, who have fair to average credit scores, dramatically lower their cost of personal credit. KeyX Financial specializes in providing affordable personal credit lines from $1000 to $5000, as well as payday loan consolidations from $1000 to $10,000. Mark says they charge no fees and never require balloon payments.
"We have a sincere social mission," Mark tells me. "We will help Utah consumers dramatically lower their cost of personal credit. We are highly customer focused, and our guiding principles are integrity, honesty, loyalty, fairness, and respect for others. We strive to live these principles every day; in everything we do."
"Every KeyX Financial loan must provide an obvious benefit and savings to the customer or we won't make the loan!"
KeyX Financial is not a bank or credit union and they never offer payday or title loans. KeyX Financial is exclusively an installment lender, meaning every KEYX Financial loan provides payments that include both principal and interest. "Even at the minimum payment, all KeyX Financial loans are affordable and, depending on size, will pay off within 9 to 24 months," Mark says. "At the same time, the client is always welcome to pay off early, with no penalty or fees of any kind." And here's something else: Mark says once a KeyX Financial loan or credit line is established, the client can also take cash advances, at any time, with no paperwork, and no cash advance fees.
Mark says many clients come to KeyX Financial under extreme financial stress, from multiple, very high cost payday loans. His trained staff will quickly assess and organize the client's finances, with the goal of paying off all their payday loans. Over the years, Mark says KeyX Financial has completed literally thousands of payday loan consolidations, saving hundreds of their customers from certain bankruptcy. "Our loan consolidations are typically in the $3000 to $6000 range, with average savings for the clients of 75% plus."
Mark impressed me as having a true passion for his work. He promises, "Every KeyX Financial loan must provide an obvious benefit and savings to the customer, or we won't make the loan!" He is also quick to point out that much of their success in helping customers greatly reduce their cost of credit, is due to KeyX Financial dedicated and hard working client service team, and other very motivated, loyal staff.
I confirmed that KeyX Financial is an active member of the American Financial Services Association (www.afsaef.org). AFSA, based in Washington, DC, is the leading national trade association for the consumer credit industry. Sheilah Harrison, Director of Member Services, told me, "We carefully vet all members to be certain they are fully licensed, and that they are a true installment loan company. We do not accept payday lenders or title lenders." Harrison told me their primary mission is educating consumers on personal finance and good money management.
"We want to make sure our clients are enthusiastic and happy…"
During our time together, Mark would talk technically sometimes, but he kept returning to his concern for his customers. "Since our founding in 1999, we have never had a single, significant customer dispute. In the event we have a customer concern or complaint of any kind, our long established policy is to resolve it very quickly, in the customer's best interest, even if that means absorbing the cost, when no mistakes were made on our part. This policy is simply an integral part of our long-term view on the business and our goal of long-term service to our clients."
KeyX Financial has a large and growing customer base here in Utah and Mark says, to assure client satisfaction, he provides every customer with a 48 hour right of rescission. That is, if any customer gets a loan, and then decides he/she doesn't want it, KeyX Financial will undo it anytime within 48 hours, at no cost to the client. "We want to make sure our clients are enthusiastic and happy about having a flexible and affordable personal loan."
So, now you know what my investigations into this company have revealed. You know the founder and owner's mission, why I trust KeyX Financial, and why I am proud to stand behind and endorse this company. And finally, you know why I'm proud to declare KeyX Financial Gephardt Approved.
~ Bill Gephardt

Type:

Agent/Representative, Service Provider

Keywords:
2716 State Street, Salt Lake City 84115, Utah, Salt Lake County, United States